On-Demand
Elementor
Best Addons
Power to create stunning websites with one-click. Create beautiful, mobile-ready sites in minutes.

Light weight & super fast
It has everything you need to build & customize your
website in minutes.
The Elementor team does everything they can to give you the tools you need to create any kind of page imaginable, but sometimes it's not enough.
That's why we created Elementor Addons for everyone who needs more.
The ultimate list of Widgets and Extensions for Elementor that will give your next project a professional look.
A complete Elementor Toolkit
Take your website to the next level with the complete Elementor Tool bundle
This set includes everything you need to quickly build stunning, high-converting sites with WordPress' beloved page builder
– including all of our best-selling products.
CROSS-PLATFORM
This feature ensures you that no matter which platform your users are using, your app will work smoothly.
CODE VALIDATED
We have been offering to our clients, 100% genuine and original products.
100% RESPONSIVE
One of the most important advantages of a responsive website is that it is compatible with all devices.
SEO OPTIMIZED
Our every product is SEO friendly. Web regularly setups Technical SEO by default.
HIGHEST SECURITY
It will help you prevent cyber attacks that can seriously damage your business.
EASY TO USE
Our products are very Easy to use and we also have sufficient web resources for you.
Ready Designs
We have a huge collection of ready designs that you can choose from and customize.
Update Notification
It lets you know when your plugins are updated so that you can install them without missing out.
24/7 Support
We are available online round-the-clock to provide you with effective solutions.
Start design with Sky addons
Sky Addons is a simple and easy-to-use plugin for Elementor Page Builder, which allows you to build an amazing website with Elementor.
This addon is a collection of unlimited widgets in Elementor which you can use to create amazing designs for your website in minutes.
You can build a stunning website within just one minute!
You can easily install and use Sky Addons on Elementor and create beautiful and modern layouts for your website.
You don't need to be an expert in design. You just need to know what you want for your business.
Our clean and intuitive interface makes the process of creating your own website quick and easy.
The Elementor team does everything they can to give you the tools you need to create

I have been searching for a nice and easy to use plugin for a long time. It was a bit hard to find a plugin which had everything I needed. But this plugin had everything!
Nazeera Bahar
Software Engineer

This is an easy to install and use plugin. It is easy to use and you can create a professional website, without too much experience. Also the support is very fast and friendly.
Bobbie P. Harris
Software Engineer

I've been using Elementor for some time now and I needed some addons to make my layouts. I looked around and found the best addons and Elementor addons site. I am very happy and highly recommend it.
Jason T.
Software Engineer

This plugin is amazing. It covers every possibility you could have in a template and makes it very easy to use and edit. I had a few questions and the support was really quick and helpful. I am very happy also for your support.
Juhainah Ishfaq
Software Engineer

I am very happy with this plugin. It is very easy to use, nice design, and best support. They answer you in less than 1 hour. I bought this plugin to create landing pages for my clients, and it looks very nice. It is also very easy to use. I highly recommend it.
Maysam Haneefa
Software Engineer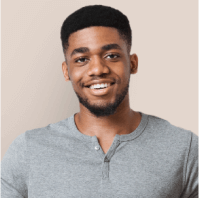 We are very happy to use this plugin. I am very happy also for your support. Thank you for all your help. And for this amazing plugin.
Steven J. Flores
Software Engineer

I have tried many other extensions but these are the absolute best. They are easy to use, beautiful, and the support is the best I have ever seen. They are very responsive and the best at fixing issues. If you are looking for Elementor extensions, look no further.
Carl J. Massey
Software Engineer

I am very happy to purchase your plugin. It really helps me to create my website. So easy to use and I like it very much. I had a problem and your support is very good and kind. I am very happy and recommend it to everyone
Deborah D. Persaud
Software Engineer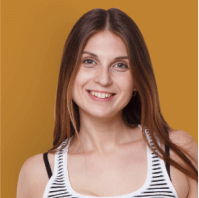 Very easy to use, easy to understand and support is very helpful. I am very happy with this plugin. The layout is sleek and looks professional. I would recommend this plugin to anyone.
Sadie E. Silva
Software Engineer
Sky Addons is an addon of Elementor page builder that is completely free. With Sky Addons, you can create a website for your business or blog in minutes.
We make it easy to build a professional site without having to pay a web designer or developer.